Scribblings
Mike's last book, Culture: How to Make It Work in a World of Hybrids has just been published by Rowman & Littlefield. It is available through the publisher, Amazon, Barnes and Nobles, and other online booksellers.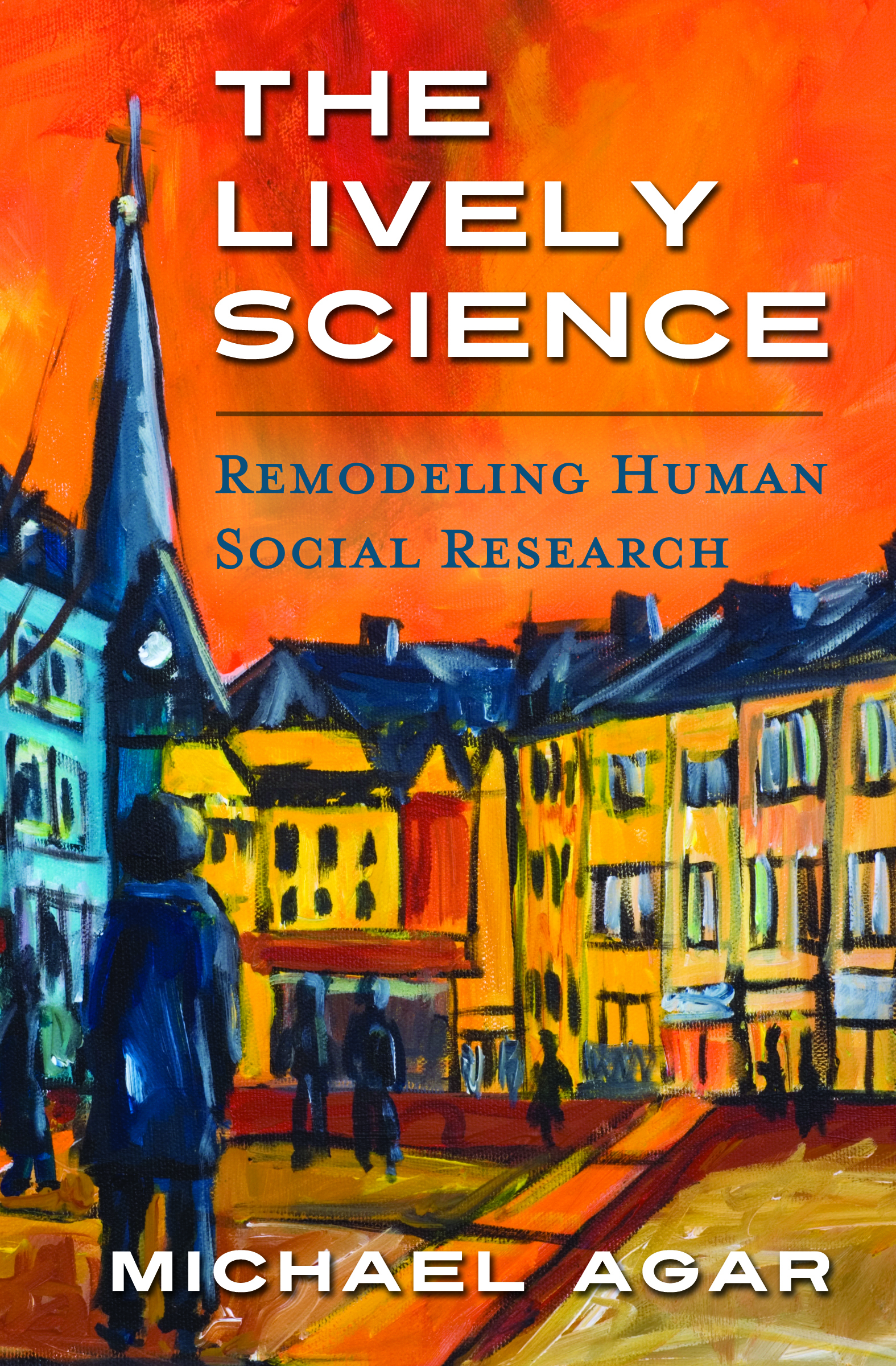 The Lively Science will soon be reissued.  In the meantime, if you would like to purchase a copy directly, please email Ethknoworks.
A sample chapter is on the home page.  

The book was published end of May, the ebook a couple of months later. It is available on most internet bookstores, also in e-versions for several different readers. So far three reviews have appeared on Amazon, a couple of other brief comments on blogs, and two elaborate reviews that I've put on the home page. Those two reviews, together with some emails, make me think the book is doing exactly what I wanted it to do. They also help me think about what to do next.
The Author's Guild made it easy to write a web page and, logically enough, one thing they tell you it's good for is to help sell books. I've featured others on the scribblings page. I'm proud of them all and want you to buy copies. If you think this is just capitalism talking, you don't know the market and probably think that anyone who writes a book is John Grisham or Jacqueline Susan. Ninety-nine point something percent of us are just another of the roughly 80,000 books that hit the market each year. If you divide money earned by time invested in writing and publishing, you'll see that you'd do better with a paper route in Antarctica.

The previous book before The Lively Science, 2006 , was Dope Double Agent: The Naked Emperor on Drugs. I wrote it because I had to. After many decades in the illegal drug field and many cycles of frustration and anger at the harm done by and lack of results from our war on drugs policy, I had to try and leave something of my experience behind. It's a book of personal stories built on the general question of how such bad policy could be created and, worse, held in place in the face of accumulating evidence that it had failed. Any resemblance to other policies you might see going on around you is purely intentional. A sample of the book, Chapter One, can be downloaded from the column on the left of the home page.

The other three books are moldy oldies that people still use. One is a book about independent truckers that is now out of print, sad to say. It's the story of a struggle to maintain personal involvement in work you care about in the face of a changing economy that has judged that involvement inefficient when measured against the bottom line. A second book introduces newcomers to the peculiar ways of ethnographic research, updated with a post-post-structural introduction in 1996. And the third is a book about language and cultural differences and how to enjoy and appreciate them, a "language appreciation course" I call it. This is the one that lands a lot of positive email in my in-box, much of it from people who have tangled or are tangling with a second languaculture in a serious and personal way. It also lands negative email, mostly from people who think informal writing and personal stories should be illegal in a book about language and culture.

So buy those books! They're good for you. I need the royalties to stock up on Geritol and Maalox.


Language Shock is a "language appreciation course," a guide to the important differences in ways we speak that signal differences in biography, identity and culture. Published by Wm. Morrow, the book received favorable reviews in the Washington Post and the Times of London. Click on title for ordering information.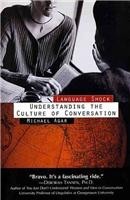 The book introduces ethnography in a readable style, with an elaborate new chapter in the second edition that covers contemporary issues. It received favorable reviews in Choice and numerous academic journals. It is used in courses in several academic disciplines and by general readers who want an overview of this different style of social research. Click on title for ordering information.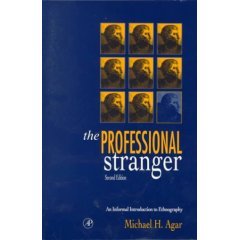 Dope Double Agent is a war on drugs story, one that starts in the 60s and only ends with the last lines of the book. More than this, it is the story of a young Berkeley student--and occasional drug user--who turns into an insider expert in the drug war with a personal agenda to subvert and correct it. He checks in as a heroin patient, works the streets of New York, dips into worlds of PCP and LSD, and seeks the sources of crack, heroin and ecstasy. The delusions of the experts, the public and the politicians amaze him and make him think the double agent job will be easy. Instead it is impossible. He fails, spectacularly so on such hallowed ground as the National Academy of Sciences and the National Institutes of Health. Come behind the scenes and watch the drug policy emperor march along for decades thinking he wears a new suit of clothes. A sample chapter is available on the Home page. Click on title for ordering information.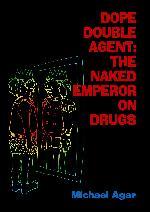 The book describes author's first-hand experiences listening to and working with independent truckers as deregulation of the industry set in in the early 1980s, going from early promise to later disappointments. It was well received in reviews in magazines of the industry and of independents. Studs Terkel called it a "stunning revelation." Out of print, but click on title for availability of used copies.
Other Academic Publications

Books

Ripping and Running: A Formal Ethnographic Study of Urban Heroin Addicts. New York, Seminar Press, 1973. Part reprinted in Crime in Society, ed. L.D. Savitz and N. Johnson, New York, Wiley, 1978. Part reprinted in Criminal Justice, ed. J. Snortum and I. Hader, Pacific Palisades, CA, Palisades, 1978. Part reprinted in American Crime, ed. L.D. Savitz and N. Johnson, New York, Wiley, forthcoming. Part reprinted in Contemporary Field Research: A Collection of Readings, ed. R.M. Emerson. Boston, Little, Brown, 1983. Part reprinted in Strategies of Social Research, ed. H. Smith, Sage 1989.

Cognition and Ethnography. Minneapolis, Burgess Press, 1974.

Anthropological Studies of Drug Use (editor). Special Issue of Addictive Diseases 2(4), 1976.

Angel Dust (co-editor). Lexington, MA, Lexington Press, 1979.

The Professional Stranger: An Informal Introduction to Ethnography. (forthcoming in Japanese translation as "Yosomono Kagyo" with Shinjuku publishing, Tokyo.)

Speaking of Ethnography. Hollywood, Sage, 1985. Part reprinted in Human Communication, ed. S.W. Littlejohn, Wadsworth, 1985.

Talking Numbers (co-editor). Special issue of Substance Use and Misuse, Vol. 34, No. 14, 1999.

Chapters

Ethnography and the Addict. In Cultural Illness and Health, ed. L. Nader and T. Maretzki. Anthropological Studies No. 9, American Anthropological Association, Washington, 1973. Reprinted in Annual Editions: Readings in Anthropology. The Dushkin Publishing Group, Guilford CT.

Cognition and Events. In Sociocultural Dimensions of Language Use, ed. B. Blount and M. Sanches. New York, Academic Press, 1975.

Into that Whole Ritual Thing: Ritualistic Drug Use among Urban Heroin Addicts. In Drugs, Rituals and Altered States of Consciousness, ed. B. du Toit. Rotterdam, A.A. Balkema, 1977.

Ethnography in the Joint and in the Streets. In Street Ethnography, ed. R. Weppner. Beverly Hills, Sage, 1977.

The Study Method. In Angel Dust (see monographs).

The PCP Study in Context: Some Comments on Policy and Method. In Angel Dust (see monographs).

A Four-City Study of PCP Users: Methodology and Findings. In Ethnography: A Research Tool for Policymakers in the Drug and Alcohol Fields, ed. C. Akins and G. Beschner. DHHS Publication No. (ADM) 80-946, 1980.

Ethnography as an Interdisciplinary Campground. In Cognition, Social Behavior and the Environment, ed. J. Harvey. Hillsdale, N.J., Lawrence Erlbaum, 1981.

Stranger in a Strange Land: Ethnography outside Academe. In Symposium on Anthropology and Public Policy, ed. D. Stull et. al. Special Issue of Policy Studies Review 1 (1):133-146, 1981.

How to Grow Schemas out of Interviews (with Jerry Hobbs). In Directions in Cognitive Anthropology, ed. by J. Dougherty. Urbana, Univ. Illinois Press, 1985.

Foreword. In Self, Sex and Gender in Fieldwork, ed. T.L. Whitehead and M.E. Conaway. Urbana, Univ. of Illinois Press,1986.

The Right Brain Strikes Back. In Using Computers in Qualitative Research, ed. Nigel G. Fielding and Raymond M. Lee. London, Sage, 1991.

The Unsaid Corpus and Malinowski's Ghost. In Studies in Spoken Language, ed. Miklos Kontra. Budapest, Hungarian National Academy of Sciences, 1991.

Ethnography: An Aerial View. In Epidemiologic Trends in Drug Abuse. (NIH Pub 93-3645). Rockville MD, National Institute on Drug Abuse, 1993, pp. 520-530.

What is a Trip--And Why Take One. (with James MacDonald). In LSD: Still With Us After All These Years, ed. Leigh Henderson and William Glass. New York, Lexington Press, 1994, pp. 9-36.

Literary Journalism as Ethnography: Exploring the Excluded Middle. In Representation in Ethnography, ed. by John Van Maanen. Thousand Oaks, Sage, 1995, pp. 112-129.

Commentary: The Postmodern Link Between Academia and Practice. In Practicing Anthropology in a Postmodern World: Lessons and Insights from Federal Contract Research, ed Michael C. Reed. Herndon, American Anthropological Association, 1997, pp 86-90.

Introduction (with Nick Kozel). In Talking Numbers, Special Issue on Ethnography and Substance Use. Substance Use and Misuse Vol 34, No. 14, 1999.

Explaining drug trends: heroin use in Baltimore County. In Illicit Drugs: Patterns of Use—Patterns of Response, ed Alfred Springer and Alfred Uhl. Innsburck, Studienverlag, 2000, pp 143-166.

Towards a trend theory. In Understanding and responding to drug use: the role of qualitative research, ed. Jane Fountain. European Monitoring Center for Drugs and Drug Addiction, Luxembourg, 2000.

Ethnography. In Culture and Language Use, ed. Gunther Senft, Jan-Ola Ostman and Jef Verschueren, Benjamins, Amsterdam, 2009.

Qualitative Research and Drug Policy. In New Directions in Drug Research, ed. Tim Rhodes. Sage, forthcoming.

Preface for Japanese translation of The Professional Stranger, forthcoming.

Articles

The Simulated Situation: A Methodological Note. Human Organization 28:322-329, 1969.

Review of the Chicago Conference on Cognitive Studies and Artificial Intelligence Research. International Journal of the Educational Sciences 3:217-222, 1969.

The Folklore of Addiction: Two Examples. Journal of American Folklore 332:175-185, 1971.

Immediate Precursors to Heroin Addiction (with R. Weppner). Journal of Health and Social Behavior 12:10-18, 1971.

Culture in the Streets and Implications for Treatment. Proceedings of the Institute on Drug Abusers, School of Social Work, Virginia Commonwealth University, 1971.

Talking about Doing. Language and Society 3:83-89, 1973. Reprinted in Language, Culture and Cognition, ed. R. Casson. New York, Macmillan, 1981.

The Methadone Street Scene: The Addict's View (with R. Stephens). Psychiatry 38:381-387, 1975.

Selecting a Dealer. American Ethnologist 2:47-60, 1975.

Editor's Introduction: Anthropological Studies in Addiction. Addictive Diseases 2:533-535, 1976 (see monographs).

One-up, One-down, Even-up: Some Features of an Ethnographic Approach. Addictive Diseases 2:619-626, 1976 (see monographs).

Drug Use and Abuse: Some Culture-Crossing Questions. Journal of Psychedelic Drugs 9:69-73, 1977. Reprinted in Selected Readings in Multicultural Drug Prevention, Arlington, Center for Multicultural Awareness.

Going Through the Changes: Methadone in New York. Human Organization 36:291-295, 1977 (with commentary by R. Basham and reply).

The Junk Novel: Addict Autobiographies as Lifestyle Data. Drug Forum 5(4), 1977.

When the Junk Disappeared: Historical Case of a Heroin Shortage. Journal of Psychedelic Drugs 10:255-261, 1978.

Red Tape, White Tape: Federal-Indian Funding Relationships (with R. Stephens). Human Organization 38:283-293, 1979.

Themes Revisited: Some Problems in Cognitive Anthropology. Discourse Processes 2:11-31, 1979.

Getting Better Quality Stuff: Methodological Competition in an Interdisciplinary Niche. Urban Life 9:34-50, 1980.

Stories, Background Knowledge and Themes: Problems in the Analysis of a Life History Narrative. American Ethnologist 7:223-239, 1980. Earlier version published in the Communication of Ideas, J.S. Yadava and V. Gautam (eds.) New Delhi, Concept Publishing Co., 1980 (Proceeding of Xth ICAES.) Reprinted in Interviewing II, edited by Nigel Fielding, Sage, forthcoming.

Interpreting Discourse: Coherence and the Analysis of Ethnographic Interviews (with J. Hobbs). Discourse Processes 5:1-32, 1982.

Hermeneutics in Anthropology: A Review Essay. Ethos, 8:253-272, 1980.

Learning by Doing: The Twofold Initiation of an Ethnographer. Practicing Anthropology, 3(1):50 ff, 1980.

The Commonality Quest: Toward a Theory of Problem Behavior (with C. Underwood and K. Woolard). Journal of Psychoactive Drugs 13:333-343, 1981.

Natural Plans (with Jerry Hobbs). Ethos 11:33-48, 1983.

Text Plans and World Plans (with Jerry Hobbs). Proceedings of the 7th International Joint Conference on Artifcial Intelligence:190-196, 1981.

Whatever Happened to Cognitive Anthropology: A Partial Review. Human Organization 41:82-85, 1982. Reprinted in Perspectives in Cultural Anthropology, ed. Herbert Applebaum, SUNY Press, 1987.

Toward an Ethnographic Language. American Anthropologist 84:779-795, 1983.

Ethnographic Evidence. Urban Life 12:32-48, 1983.

Policy Talk: Thematic Analysis of a Policy Argument. Policy Studies Review 2:601-614, 1983. Reprinted in Power through Discourse, ed Leah Kedar, Ablex, Norwood NJ, 1987.
Ethnography and Formalism. Text 3:247-251, 1983.

Microcomputers as Field Tools. Computers in the Humanities 17:19-26, 1983.

Inference and Schema: An Ethnographic View. Journal of Human Studies 6:53-66, 1983.

Analyzing Interviews. Practicing Anthropology 6(2):13-14, 1984.

Leased Owner/Operators in Social and Cultural Perspective. Proceedings of the 1983 Transportation Research Forum Meetings, vol. II.

Toward an Owner/Operator Theory of Carriers. Proceedings of the 1984 Transportation Research Forum.

Folks and Professionals: Different Models for the Interpretation of Drug Use. International Journal of the Addictions 20:73-82, 1985.

Institutional Discourse. Text 5 (3):147-168, 1986.

Dynamics of Owner-Operator Profitability: 1978 versus 1984. Proceedings of the Transporation Research Forum, vol I:123-136, 1986.

The Coherence of Incoherent Discourse (with Jerry Hobbs). Journal of Language and Social Psychology 4:213-232.

Review article on three discourse analysis/pragmatics volume (with other UM faculty). Language 61:441-460.

Review article on two discourse analysis volumes. International Journal of Pragmatics 9(5):710-716, 1986.

Transcript Handling: An Ethnographic Strategy. Oral History Review 15:209-219, 1987. Reprinted in a forthcoming volume on Oral History Methodology, American Association for State and Local History.

Text and Ethnography: Exploring the Excluded Middle. Journal of Contemporary Ethnography (special issue edited by John Van Maanen), 19:73-88, 1990.

Language Scenes and Political Schemas. Journal of Pragmatics 14:25-38, 1990.

Writing Left in America. Discourse Processes 14:261-272, 1991.

Dat etnografii novy rozmer aneb od "kruhu" k "plektru." Cesky Lid 2:78-84, 1991.

Utopie der vernunft contra realitaet der inszenierung (with Peter Nosbers). In Semiotik Interdisziplinaer II, ed. Jeff Bernard. Vienna, Austrian Semiotics Society, 1991.

The biculture in bilingual. Language in Society 20:167-181, 1991. Reprinted in Sociolinguistics: A Reader and Coursebook, ed by N. Coupland and A. Jaworski, Houndmills England, Macmillan, 1997, pp. 464-471.

Stretching linguistic ethnography over part of a state. Jounal of Linguistic Anthropology 1:131-142, 1991.

Argumentation theory and the distance to the data (with Peter Nosbers). Semiotica 93:287-301, 1993.

The intercultural frame. International Journal of Intercultural Relations 18:221-237, 1994.

Le role de l'ethnographie dans les politiques de soins aux Etats-Units. La Revue Agora: Ethique, Medecine, Societe, 31:95-105, 1994.

Investigating Recent Trends in Heroin Use in Baltimore City: A Pilot "Quanltative" Research Project.. (with Owen Murdoch). CESAR Special Topics in Substance Abuse 94-1, College Park MD, 1994.

Focus Groups and Ethnography (with James MacDonald). Human Organization 54(1):78-86, 1995.

Concept Abuse in the Drug Field. International Journal of the Addictions 30(9):1165-1168, 1995.

Ethnography. Handbook of Pragmatics Manual, ed Jef Verschueren, Jan-Ola Ostman and Jan Blommaert. Amsterdam, John Benjamins, 1995, pp. 583-590.

Recasting the "Ethno" in "Epidemiology." Medical Anthropology 16:391-403, 1996

Linguistic Peace Work. Peace and Change 21:424-437, 1996.

Show It, Don't Tell It: How to Run an Ethnography Appreciation Course. Practicing Anthropology 18 (2):3-5, 1996.

Ethnography: An Overview. Substance Use and Misuse 32(9):1149-1167, 1997.

Heroin Habit Size in Three Cities: Context and Variation. (with Philippe Bourgois, John French, and Owen Murdoch) Journal of Drug Issues 28:921-940, 1998.

How to Ask for a Study in Qualitatish. Qualitative Health Research 9:669-681, 1999.

Numbers and Patterns: Heroin Indicators and What They Represent (with H.S. Reisinger). Human Organization 58:365-374, 1999.

Complexity Theory: An Overview and Exploration Based on John Holland's Work (with commentary by Michael Patton and reply). Field Methods 11:99-126, 1999.

Read All About It: Media Construction of a Heroin Epidemic. (with H. S. Reisinger). Substance Use and Misuse 35(4):1363-1383, 2000.

Border Lessons: Linguistic "Rich Points" and Evaluative Understanding. In special issue of New Directions for Evaluation, How and Why Language Matters in Evaluation, ed Rodney K. Hopson. 86:93-110, 2000.

Buprenorphine: "Field Trials" of a New Drug. (with Philippe Bourgois, John French, and Owen Murdoch). Qualitative Health Research 11:58-68, 2001.

Open Marginality (with H.S. Reisinger). Journal of Drug Issues 31(3):729-746, 2001.

Using Trend Theory to Explain Heroin Use Trends (with H.S. Reisinger). Journal of Psychoactive Drugs 33(3):201-212, 2001.

Another Complex Step: A Model of Heroin Experimentation. Field Methods 13(4):353-369, 2001.

Drug Use and Public Health. Adicciones: Un Problema de Salud Publica, Centros de Integracion Juvenil, Mexico City, 2001 (CD Rom).

Ethnography. Intenational Encyclopedia of Social and Behavioral Sciences, Vol. 3.1: Article 76. Oxon UK: Elsevier, 2001:4857-4862, 2001.

A Heroin Epidemic at the Intersection of Histories (with H.S. Reisinger). Medical Anthropology 21:115-157, 2002.

How the Drug Field Turned My Beard Grey. International Journal of Drug Policy 13:249-258, 2002.

Drugmart: Heroin Epidemics as Complex Adaptive Systems (with Dwight Wilson). Complexity 7 (5):44-52, 2002.

A Tale of Two Policies: The French Connection, Methadone and Heroin Epidemics (with H.S. Reisinger). Culture, Medicine and Psychiatry 26:371-396, 2002.

The Story of Crack. (focus of special issue with commentaries by colleagues). Addiction Research and Theory 11(1):3-30, 2003.

Toward a Qualitative Epidemiology. Qualitative Health Research 13:252-264, 2003.

Going for the Global: The Case of Ecstasy. Human Organization 62:1-11, 2003.

My Kingdom for a Function: Modeling Misadventures of the Innumerate. Journal of Artificial Societies and Social Simulation 6(3), http://jass.soc.surrey.ac.uk/6/3/8.html. 2003.

Navigation and Engagement: How Does One Measure Success? (with Heather Schacht Reisinger, Trevor Bush, M. Alejandra Colom, and Robert Battjes). Journal of Drug Issues 33(4):777-800, 2003.

Baltimore CEWG Report (with Leigh Henderson, H.S. Reisinger, and James Peterson). Forthcoming.

Ecstasy: Commodity or Disease? (with Heather Schacht Reisinger). Journal of Psychoactive Drugs 36(2):253-264, 2004.

Know When to Hold 'Em, Know When to Fold 'Em: Qualitative Thinking Outside the University. Qualitative Health Research 14: 100-112, 2004.

Drugtalk: A Netlogo Program to Model Drug Epidemics. http://ccl.northwestern.edu/netlogo/models/community/Drugtalk, 2004.

An Anthropological Problem, A Complex Solution. Human Organization 63 (4):411-418, 2004. (Special Issue: The Future Lies Ahead: Applied Anthropology in Century XXI).

Agents in Living Color: Towards Emic Agent-Based Models. Journal of Artificial Societies and Social Simulation 8 (1), http://jasss.soc.surrey.ac.uk/8/1/4.html, 2005.

We Have Met the Other and We're All Nonlinear: Ethnography as a Nonlinear Dynamic System. Complexity 10 (2): 16-24, 2004.

Epidemiology or Marketing? The Paradigm-Busting Use of Complexity and Ethnography. Forthcoming in: Proceedings of Agent 2004:Challenges in Social Simulation (with S. Guerin, R. Holmoes and D. Kunkle), 2005. (www.redfish.com/research.htm)

Local Discourse and Global Research: The Role of Local Knowledge. Language and Society 34(1):1-22 2005.

Telling It Like You Think It Might Be. E:CO 7(3-4):23-34, 2005.

Drugsupply: A Netlogo Model of Drug Dealing (with Stephen Guerin and Owen Densmore). http://backspaces.net/models/drugsupply.html. 2006.

Getting Clean and Harm Reduction: Adverserial or Complementary Issues for Injection Drug Users (with J. Peterson, J. S Mitchell, and Y. Hong). Reports in Public Health 22(4), 2006.

Culture: Can You Take It Anywhere? International Journal of Qualitative Methods 5(2), Article 11, http://www.ualberta.ca/~ijqm/backissues/5_2/html/agar.htm, 2006.

An Ethnography by Any Other Name..., Forum: Qualitative Social Research 7(4), Art. 36, http://www.qualitative-research.net/fqs-texte/4-06/06-4-36-e.htm, 2006.

Emic/etic. Blackwell Encyclopedia of Sociology. Oxford, Blackwell Publishing.

Foreward to Junkie Business: The Evolution and Operation of a Heroin Dealing Network, by Lee D. Hoffer. Belmont CA, Wadsworth, 2006.

Rolling Complex Rocks Up Social Service Hills. E:CO 9(3):81-90, 2007.

In-Treatment vs. Out-of-Treatment Opioid Dependent Adults: Drug Use and Criminal History (with eight others). The American Journal of Drug and Alcohol Abuse 34:17-28, 2008.

War and Peace. Newsletter of the Society for Applied Anthropology, 19(1):5-7, 2008.

Targeted Sampling in Drug Abuse Research: A Review and Case Study
Field Methods 20: 155-170, 2008.

A Linguistics for Ethnography: Why Not Second Languaculture Learning and Translation? Journal of Intercultural Communication, Issue 16, http://www.immi.se/intercultural/, April 2008.

Attitudes Toward Buprenorphine and Methadone among Opioid-Dependent Individuals (with Shannon Mitchell et al). American Journal on Addictions 17:396-401, 2008.

Gender Differences Among In- and Out-of-Treatment Opioid-
Addicted Individuals, (with Sharon Kelly et.al.) The American Journal of Drug and Alcohol Abuse,35 (1):38 — 42, 2009.

Uses of Diverted Methadone and Buprenorphine by Opioid-Addicted Individuals in Baltimore, Maryland, with Shannon Gwin Mitchell and others. The American Journal on Addictions, 18(5):346-355, 2009.

Incarceration and Opioid Withdrawal: The Experiences of Methadone Patients and Out-of-Treatment Heroin Users. (with Shannon Mitchell et al). Journal of Psychoactive Drugs 41 (2), 2009.

Why Don't Out-of-treatment Individuals Enter Methadone Treatment Programmes?, with James Peterson and others. International Journal of Drug Policy 21:36-42, 2010.

On The Ethnographic Part of the Mix: A Multi-Genre Tale of the Field. Organizational Research Methods 13(2): 286-303, 2010.

The Biculture in Bilingual (reprint of 1991 article). In Sociolinguistics: Critical Concepts, ed Nikolas Coupland and Adam Jaworski. Routledge, Oxford, forthcoming.

Unresolved Issues in Qualitative Research (one commentator among several), Substance Use and Misuse 45 (5):777-794, 2010.

On the Ethnographic Part of the Mix: A Multi-Genre Tale of the Field. Organizational Research Methods 13 (2): 286-303, 2010

Why Don't Out-of-treatment Individuals Enter Methadone Treatment Programmes?, with James Peterson and others. International Journal of Drug Policy 21:36-42, 2010.

Making Sense of One other for Another: Ethnography as Translation. Language and Communication, in press.

Whose Knowledge? What Transfer? Practicing Anthropology 33(1), 2011, http://sfaa.metapress.com/link.asp?id=y38176765884q221.

Redefining Retention: Recovery from the Patient's Perspective. (with Shannon Mitchell and others). Journal of Psychoactive Drugs 43(2): 99-107, 2011.

The Central American Anthropology Meetings in Tegucigalpa. SfAA News, May 2011, http://sfaanews.sfaa.net/?s=michael+agar.

Land Fragmentation Under Rapid Urbanization: A Cross-Site Analysis of Southwestern Cities. (with Abigail York and others). Urban Ecosystems 14(3):429-455, 2011

Use of an Agent-Based Model to Understand Clinical Systems. with Luci Lekum and others. Journal of Artificial Societies and Social Simulation 15(3), June 2012, http://jasss.soc.surrey.ac.uk/15/3/2.html

Culture that Works, with Suzanne Wertheim. Applied Human Factors and Ergonomics Conference, San Francisco CA, July 21-25, 2012. (Proceedings forthcoming).

Efficient Cultural Models of Verbal Behavior for Communicative Agents, with
Alicia Sagae and others. 12th International Conference on Intelligent Virtual Agents, UC Santa Cruz, Sepember 12-14, 2012.

A Method to My Madness: What Counts as Innovation in Social Science. Methodological Innovations Online 7(1): 62-72, 2012.

The Impact of Physician Relationships on Length of Stay of Hospitalized Patients (with Luci Leykum and others). Proceedings of Academy of Health Research Annual Meeting, Orlando FL, June 24-26, 2012.

Biographical entry (with Karen Risager), The Encyclopedia of Applied Linguistics, Carole Chapelle, Wiley-Blackwell, 2012, http://onlinelibrary.wiley.com/book/10.1002/9781405198431

Lessons from water--never enough. New Mexico Mercury May 20, 2013 http://newmexicomercury.com/blog/comments/lessons_from_water_never_enough

Water in New Mexico: The Quest for New Tools and Rules. New Mexico Mercury September 11, 2013 http://newmexicomercury.com/blog/comments/water_in_new_mexico_the_quest_for_new_tools_and_rules

Water Water Everywhere, But Too Much Salt To Drink, New Mexico Mercury, November 12, 2013 http://newmexicomercury.com/blog/comments/water_water_everywhere_but_too_much_salt_to_drink

Regional Water Planning: Just Another Windmill? New Mexico Mercury Dec 24, 2013 http://newmexicomercury.com/blog/comments/regional_water_planning_just_another_windmill

Human Eddies and Flows: the mid-century floods of Albuquerque (with Ellen Taylor). Water History 6(3):227-245, 2014.

An Outsider's Ethnographic Thoughts About Design. Arts and Humanities in Higher Education 13: 404, 2014.

Public Health on Drugs. Ethnography Matters http://ethnographymatters.net/blog/2014/06/02/public-health-on-drugs/, 2014.

Anthropology on Water. New Mexico Mercury, April 15, 2014 http://newmexicomercury.com/blog/comments/anthropology_on_water

New Exhibit on Acequias at the Maxwell Museum. New Mexico Mercury July 1, 2014 http://newmexicomercury.com/blog/comments/new_exhibit_on_acequias_at_the_maxwell_museum

Thirsty Locals and Their Declining Wells. New Mexico Mercury, July 10, 2014 http://newmexicomercury.com/blog/comments/water_meetings_everywhere_many_a_drop_to_think

Who's Holding the Stake? Participants and Community in the Gila Decision. New Mexico Mercury Sept 16, 2014 http://newmexicomercury.com/blog/comments/whos_holding_the_stake_participants_and_community_in_the_gila_decision

A Game of Scientic Clue: It's the Humans in the Anthropocene with the Water. Presentation to the School for Advanced Research, Santa Fe NM, Sept 17, 2014, https://sarweb.org/?colloq_sept_17_14

Kites from Drug Research Rehab. In Qualitative Research in Criminology, Advances in Criminological Theory, Volume 20, pp 35-50, ed Jody Miller and Wilson R. Palacios, Transaction Publishers, New Brunswick NJ, 2015.

Turbulence, Real and Imagined: Water Governance in New Mexico, presentation to the Santa Fe Institute, Santa Fe NM, Jan 14, 2015. http://www.santafe.edu/gevent/detail/science/1930/

Water is for Talkin" Over, New Mexico Mercury, Jan 20, 2015 http://newmexicomercury.com/blog/comments/water_is_for_talkin_over

Making Chorizo. New Mexico Mercury, Feb 16, 2015 http://newmexicomercury.com/blog/comments/making_chorizo

What Kind of Plant is Santolina? New Mexico Mercury, April 6 2015 http://newmexicomercury.com/blog/comments/what_kind_of_plant_is_santolina

Forward to Larry Torres, Habla Usted Spanglish, IAJ Press, Santa Fe, 2014.

Ode (Owed?) to Baltimore. Savage Minds http://savageminds.org/2015/05/04/ode-owed-to-baltimore/, May 4, 2015.

Looking for Culture in All the Right Places: Cultural Training for Our Poststructural Times. Cultus, 6:48-69, 2015 http://cultusjournal.com/files/Archives/cultus_6_2nd_edition_2015.pdf.

With Luci Leykum et. al. The Association Between Physician Team Sensemaking and Hospitalized Patients' Outcomes. Journal of General Internal Medicine, forthcoming.

Review of The Social Life of Water, J.R. Wagner, ed, Water Alternatives, 8(2):297-300, 2015, http://cultusjournal.com/files/Archives/cultus_6_2nd_edition_2015.pdf.

My Infrastructure Runneth Over, Op-Ed piece for the Santa Fe New Mexican, forthcoming.

Who Owns Puebla's Water? Impact, American Water Resources Association, forthcoming.

Review of Water Co-Management, Water Alternatives, forthcoming.

Betwixt and Between: Geological Phase Transition, Adaptive Co-Management, and Anthropology, Anthropologies, forthcoming.