Home Base
Mike's final book, Culture: How to Make It Work in a World of Hybrids has just been published by Rowman & Littlefield. Available through the publisher, Amazon, Barnes and Noble and other online booksellers.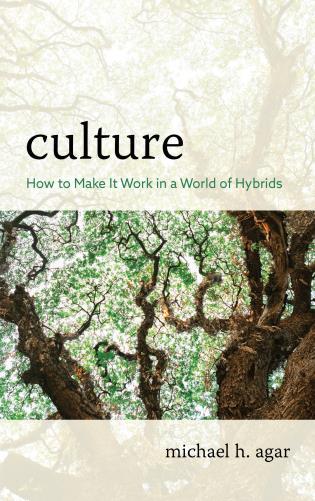 Mayday update

I know I promised to turn the book writing into a lesson for the newcomer in how to housebreak your manuscript. The book in question is "Culture: How to Make It Work in a World of Hybrids," following the "how to" format so admired in the US market. A draft of Chapter One is available in the column to your left. It's close enough to done that I'm now sending queries around.
The problem is, I don't want to give any general advice based on writing this book. The last line of the mss is about how I think I finally learned to write a transdisciplinary book. The next problem is, it's a weird mix of ancient refs and news clippings that appeared as I was writing. The third thing is, I knew how to write the beginning but had no idea where I'd end up. My "best sellers"--Professional Stranger and Language Shock--came from courses that I'd taught for awhile so a big picture guided the writing--though the courses didn't start out that way. That plus other things like health issues made this book an experience that I wouldn't wish on anybody as a general model, though I did enjoy the run me own self. I write to learn and learn I did. I believe there's a couple of interesting ideas in there.
So that's it for Mayday. Writers of the world unite: you have nothing to lose but your cash flow.
At the top of the column on the left is a new drugs policy rant published in my local paper. You can take the boy out of the drugs but you can't take the drugs out of the boy.
Life is interesting.